About PA Tick Research Lab
PA Tick Research Lab is a university-affiliated lab based in East Stroudsburg, Pennsylvania that is dedicated to providing fast, highly rated, laboratory-quality tick testing to people in high-risk areas for Lyme and other tick-borne diseases nationwide.
We offer qPCR-based tick testing that is 99.9% accurate and can detect the presence of 18 pathogens that cause diseases such as Lyme disease, Anaplasmosis, Babesia, Bartonella, Ehrlichiosis, Tularemia, B. miyamotoi, Mycoplasmosis, Southern Tick-Associated Rash illness, and Rocky Mountain Spotted fever.
Unlike traditional laboratories' complicated test requisition forms, PA Tick Research Lab has a simple, easy to use interface for ordering tick tests. Just order your tests, mail your tick to our East Stroudsburg laboratory, and your results will be ready within 24-72 hours of lab receipt - guaranteed. Got a tick? Get started now!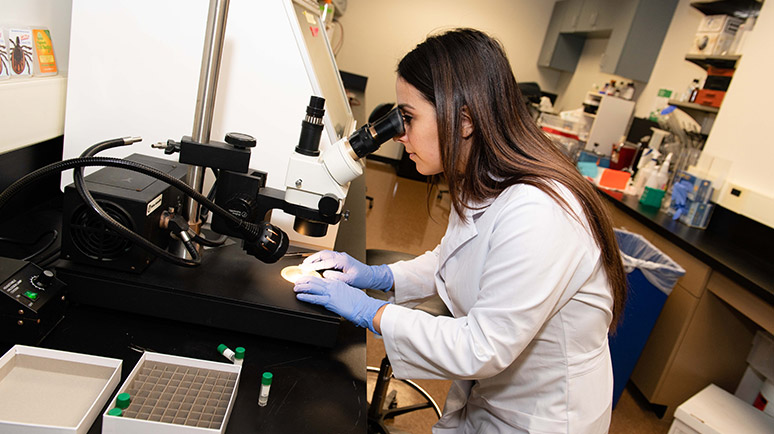 Swipe to browse team members