Asian Longhorned Tick
(Haemaphysalis Longicornis)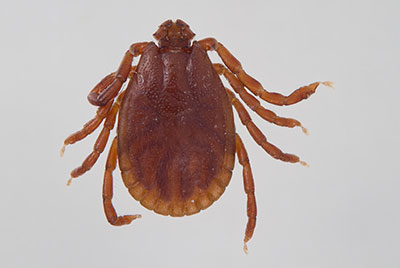 The Asian longhorned tick (Haemaphysalis longicornis) has recently been discovered in the United States. It is typically found in China, Japan, Korea and other Asian countries.
Unfortunately, little is known of the population inhabiting the U.S. Scientists are still looking to determine preferred host, life cycle and diseases it can acquire and transmit.
What we do know is:
Adult females are parthenogenetic meaning they can lay fertilized eggs without an adult male mate.
The Tick Research Lab of Pennsylvania is able to detect the most common tick-borne diseases in any of these species. Our tick DNA tests are over 99.9% accurate.
Details
Asian Longhorned Tick Habitat
They have been found in New Jersey, New York, Pennsylvania, Virginia, West Virginia, Arkansas, North Carolina, Connecticut, and Maryland.
New evidence is suggesting the longhorn tick has been present in the United States since 2013.
Asian Longhorned Tick Life Cycle
It is a 3 host tick and requires a blood meal at each life stage.
Are Asian Longhorned Ticks a Threat?
Infestations on a single host can be caused by thousands of ticks at a time. While it is known to be able to transmit human diseases in Asia, it has not been confirmed to do so in the United States.
Asian Longhorned Tick Identification
Morphologically, the Asian longhorned tick looks very similar to the Brown dog tick and is often misidentified. The key distinguishing characteristic can be seen when looking at the palps. The palps will come to a sharp, outward point at the bottom where they meet the basis capituli. This looks similar to the basis capituli of the brown dog tick which also comes to a sharp outward point on either side.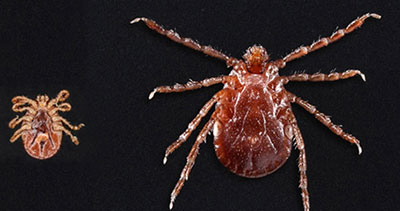 Which Animals Attract Asian Longhorned Tick?
It is possible the preferred host is livestock such as cattle, sheep and horses although they have been found feeding on domestic pets, wildlife, and humans.